>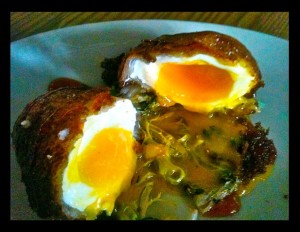 All I know is that this thing is amazing.
If you like eggs, then you'll love this.
Chef Alex, from Border Grill Santa Monica, creates a daily special that he tweets and this happened to be one that the Dude of Food will never forget. This egg dish has been raved about to all my friends in the neighborhood. The shell is pancake batter.