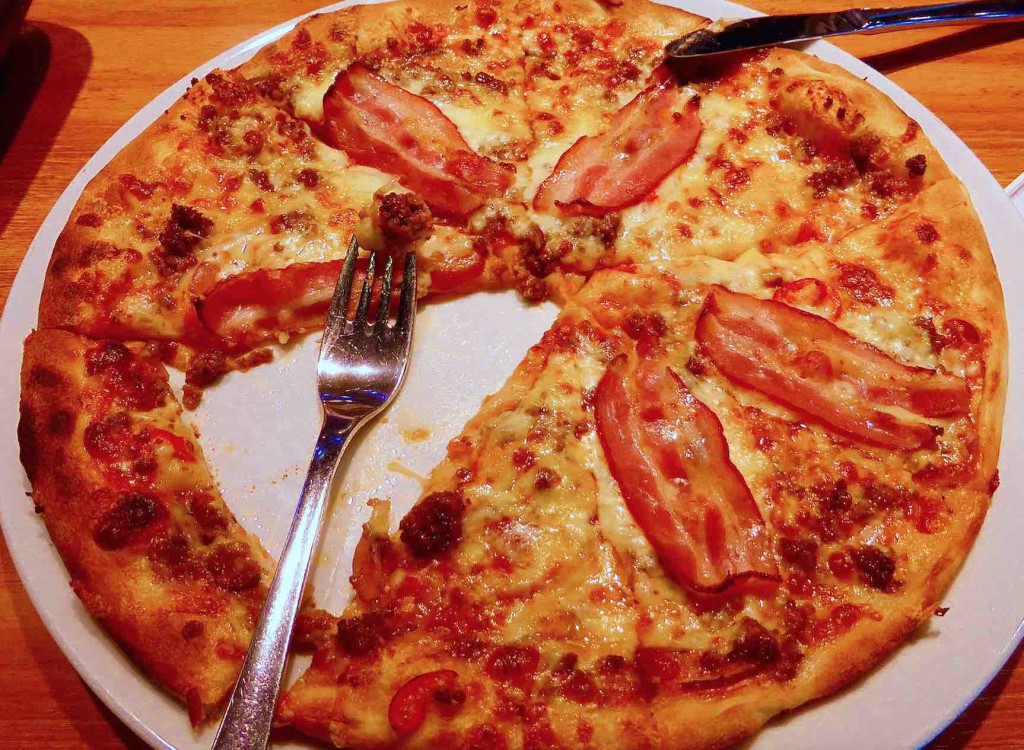 The Dude of Food had just left Munich. It was with a painful heart that he dragged himself away from Minga, a city that he loves. He had prepared for the long flight back to LA by staying up all night on his last visit in town before he left. He knew he had a 1 1/2 hour layover in Dusseldorf Airport's Terminal 'C'. Upon arrival to Gate 32 Terminal C a vision similar to an oasis housing a food mermaid revealed itself to this hungry traveler. A restaurant at the next gate had a sign announcing food and beer that read Zigolini.
At gate 34 this small restaurant named Zigolini offered some good looking pastas and pizza for a reasonable price. The Dude of Food asked for a large beer. The guy next to me received a veggie pizza and that was it. I needed one also. A sausage and bacon pizza was asked for. There is no exaggeration in saying that this may be one of the best pizzas ever!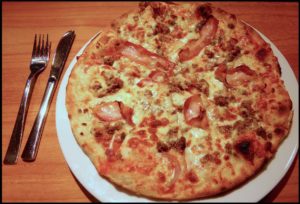 The next time I flew through Dusseldorf it was a no brainer to go back. Zigolini was still there waiting for me in all her delicious glory. The only thing that was different was the sign now reads Marche. You can read more about Marche at http://www.marche-restaurants.com.
Muhamad Ali, the head chef and designer, personally told the Dude of Food that the restaurant is still called Zigolini even though the sign has changed. The receipt still reads Zigolini. Chef Ali has one of the best secret recipes ever and is a sweet guy that loves sharing with his customers. His pizzas are simply amazing and he will happily add the ingredients you may want if you don't see the combination you like on the menu.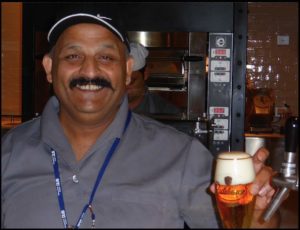 This pizza was better than nearly all I've ever had in Firenze, Rome, Germany, New York, Chicago, LA or maybe even ever! Certainly the Best Valued and Best Tasting Airport Food that the Dude of Food has ever encountered. If you are ever near the Dusseldorf airport and have some time to kill, the Dude of Food highly recommends that you go see for yourself about the pizza at Zigolini Italian Food.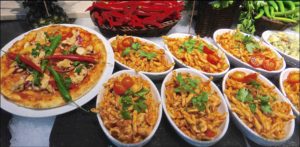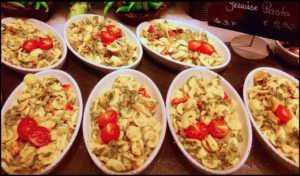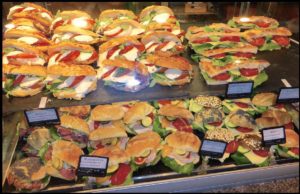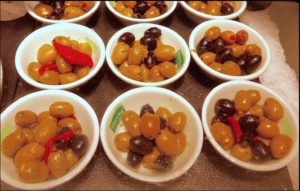 Chef Muhamad Ali is doing it right and deserves the title of 'the Champ'!