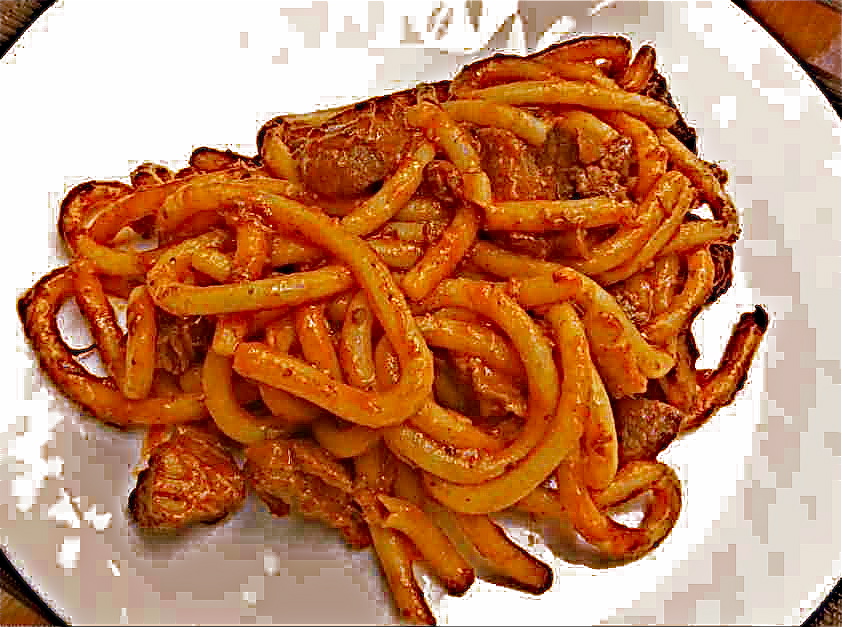 It's true what they say about Il Barroccio on Trip Advisor and elsewhere on the internet. It is just a matter of time before folks will discover and be flocking to Il Barroccio . It is located just around the corner from a huge crowded and overpriced plaza and is an easily found hidden gem.
The Dude of Food tried 'the homemade noodles wrestling with soft chucks of wild boar in the seriously delicious sauce, please.'
It looked unbelievable and truly tasted better as it made it's way over my taste buds followed by a bath of decadent Tuscan red wine.
Giovanni and Roberto are top notch and  Il Barroccio offers food to match.