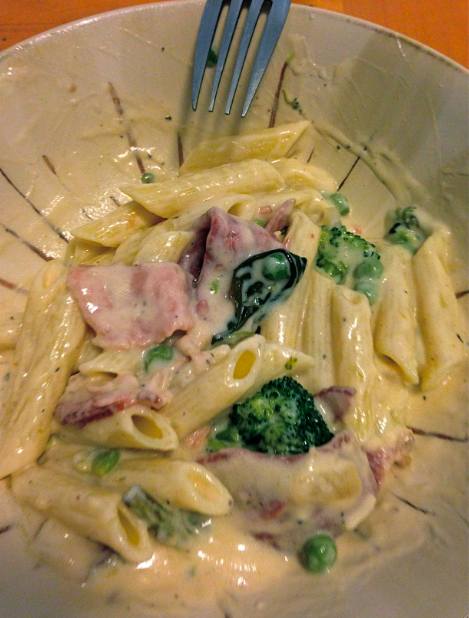 So when I craved pasta with alfredo sauce I just took a half pound of bacon and pan fried it. After draining the pan I added some onions and finely chopped garlic. Fresh broccoli was added and then the frozen peas. Later I added a jar of alfredo and a small container of another brand of alfredo sauce and some milk. Add a dash of salt, some pepper, some basil or mint or whatever you like and bring to a simmer.
Add penne noodles and enjoy.
Top with cheese as preferred.