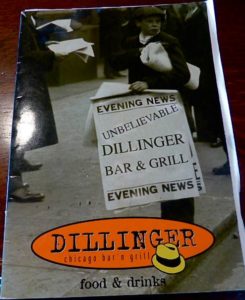 While visiting good friends in Munich, Munchen or Minga, depending on whom you speak with, the Dude of Food can work up an appetite as there is much need for fuel to keep a body in motion while taking in all the culturally glorious things this beautiful Bavarian city has to offer.
There are quite a few good places to eat in the Sendling area of Munich and one lunch spot that stands out to me is called Dillinger Chicago Bar & Grill on Passauer Strasse.  The Dude of Food has eaten many lunches here and is always satisfied at the meals presented. The staff is friendly and efficient. The prices are reasonable. The food is made fresh and always prepared with care. The soups are always really good and prompted me to request to meet the chef of Dillinger.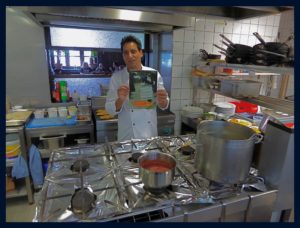 The chef is a nice, interesting and caring  guy named Harjit Signh. He welcomed the Dude of Food into his extremely clean and organized kitchen despite it's size and was very transparent about his passion for doing food preparation right. The Dude of Food was impressed with Harjit's passion for making his opportunity to create quality food work out right.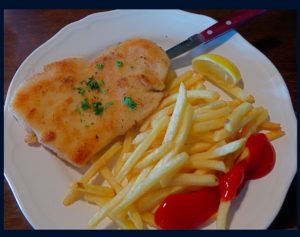 Feel free to visit Dillinger's web page http://www.dillinger-bar.de/  or email them at dillingerobersendling (at) gmail and tell them hello for me and that you heard about them at the Dude of Food web page.  Danke schon Harjit und Dillinger.
Hofmann Strasse 19
81379 Munchen
089-787-490-22
Enjoy und prost!