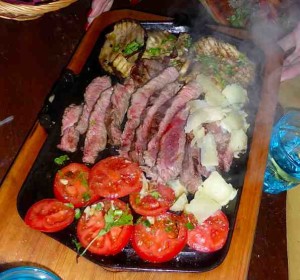 The Dude of Food recently visited the Tuscan region of Italy. Luckily, my aunt and uncle were in the area and invited me stay at their rented villa for a night which happens to be a short walk from the cool old Italian village called San Gusme. In this village you will find one of the world's finest culinary dreams come true. A place called Sira e Remino.
The restaurant's sign which says Sira e Remino un cult, is exactly the kind of cult I need to join. Their place is located within the small old village walls and is awesome. The greeting and hospitality were warm and genuine. Our party of 7 were shown to the 'Frank Sinatra room' in the back away from the rowdy local soccer fan filled bar.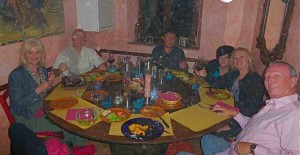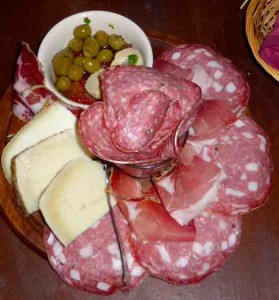 We began this heavenly experience with lots of wine followed by salads, anti pasta, then more wine followed by incredible sizzling meat trays. There wasn't a thing that wasn't perfect about this entire place, staff and meal. The prices were generous considering the quality and portions.
Thank you Sira e Remino. Now I'm thinking I should get a job here just to be close to your quality food.
The Dude of Food can be reached on Facebook.