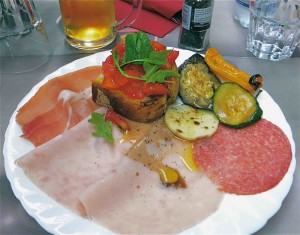 One of the things that happens to the Dude of Food when he walks all over Rome is he begins to work up an appetite.
On my way to the Patheon I stopped at the Habana Cafe and had an awesome and affordable lunch.
Located on Via del Pastini 120, around the corner from the Patheon, you can get a great lunch, served by a cool staff for less that $15 euros. I sat outside and enjoyed the ambiance as I ate.