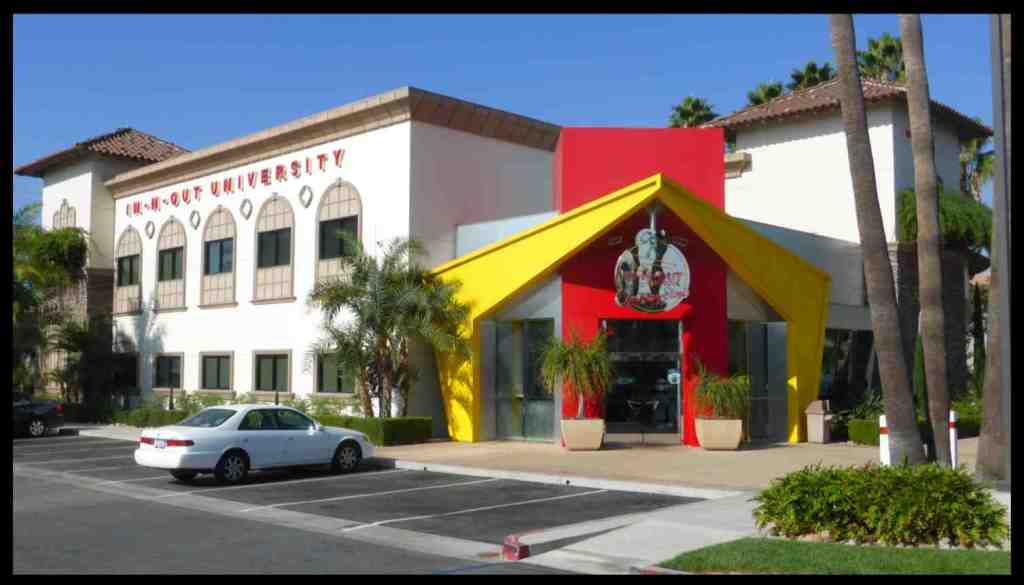 The Dude of Food  is a big fan of In-n-Out burger. Ever wonder why they are so good? Is the quality of the meat? Is it the consistency in quality? Is the care they take in customer service? Is it the fresh iced tea and clean bathrooms?
Whatever it is, these employees learn at the IN-N-OUT University in Baldwin Park.
Around the corner is a replica of one of the originals, seen below. Instead of millions served they advertise 'NO DELAY'. My how times have changed.