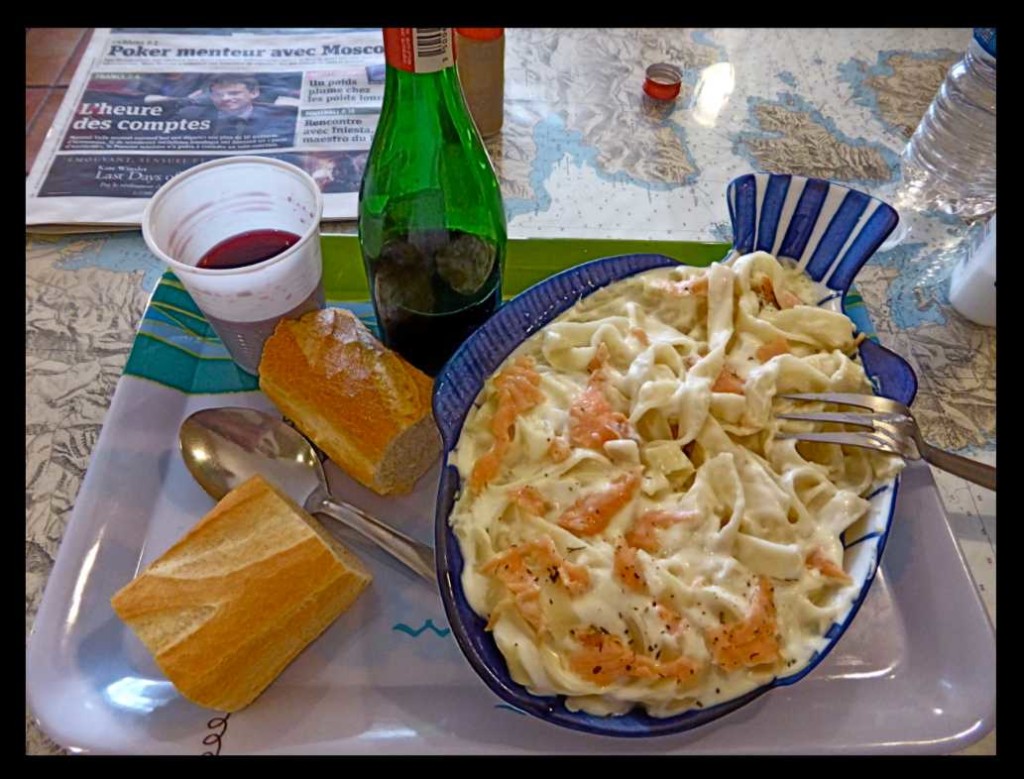 Captain Croc   –  Paris, France
11 Rue Toullier 5 eme
tel: 0143255664
As I walked the 65 miles or so around town I could feel my energy getting lower.
I needed to eat and when in Rome you do as the romans so, in this case french,
I decided I needed wine with my lunch. The Captains Croc provided me with a
delicious plate of salmon pasta in cream sauce and some wine to help keep me going.
If you are in the area then I recommend  you walk over and eat lunch here. You won't be disappointed by the food, prices or friendly service.