Whitman's  vs.  Russell Stover  chocolate candy showdown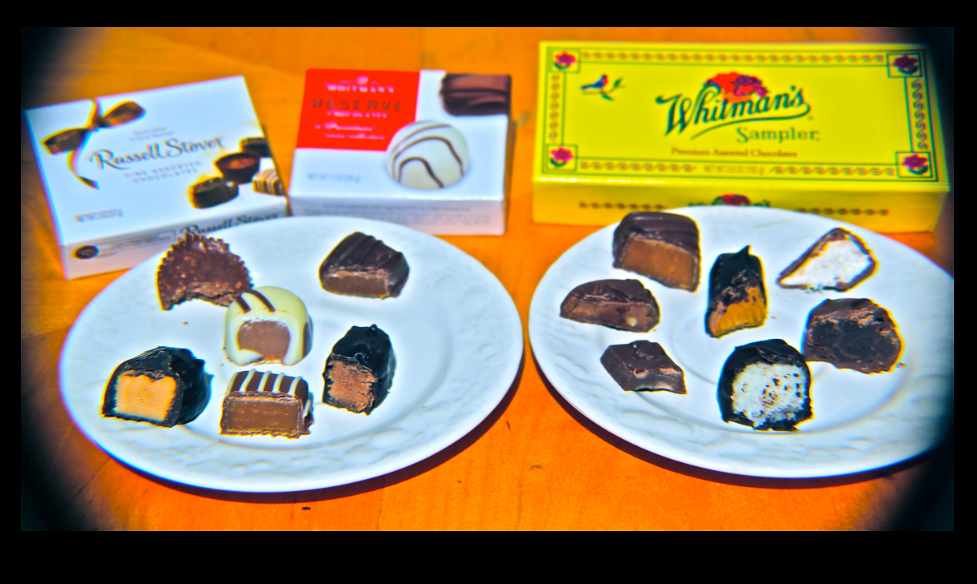 Today I had the awesome task of tasting a bunch of chocolates and then telling the world my opinion. Well let me get down to business.
I had a box of Whitman's assorted chocolates containing 7 candies, a box of Whitman's Reserve that had 2 candies in it and a box of Russell
Stover chocolates containing 4 candies.
After tasting each I came to the conclusion that I like the Russell Stover chocolates a bit more. It's hard to say chocolate is better than chocolate
but being side by side made it easier to pick a favorite. My taste buds told me that I favor the Russell Stover candies a little more than I liked the
Whitman's candy.
Unfortunately See's candies were not sold at Rite Aid and were not able to participate in this survey.