This family of fine wine is named after the matriarch who came from Italy, Elena Napoli.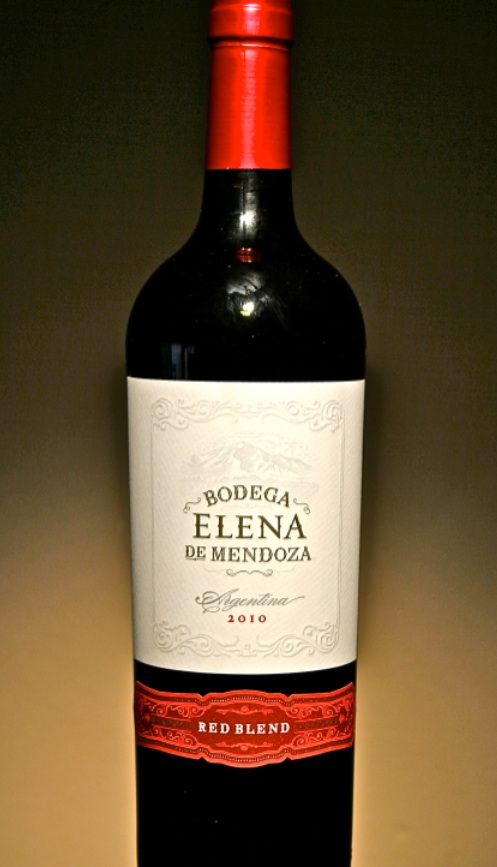 Bodega ELENA de Mendoza    Argentina
2010    RED BLEND
62% Malbec    21% Syrah     17% Bonarda
This family has developed some of my top wines from Argentina. The Malbec and
the Red Blend from Bodega Elena de Mendoza are my favorites.
According to wikipedia, the "legs" or  "tears" of wine that run down the inside of
the wine glass are a sign of low alcohol. The heavier the legs, the lower the alcoholic
content of the wine. If this is in fact true, then these wines are low in alcohol and big
in flavor.
This Red Blend, like it's sister Malbec, are loaded with solid flavors. Not too sweet.
Not too dry, but just right. These wines will slowly undress for your tongue,
landing softly, pleasure your taste buds and leave you wanting another sip.
Priced under $10.