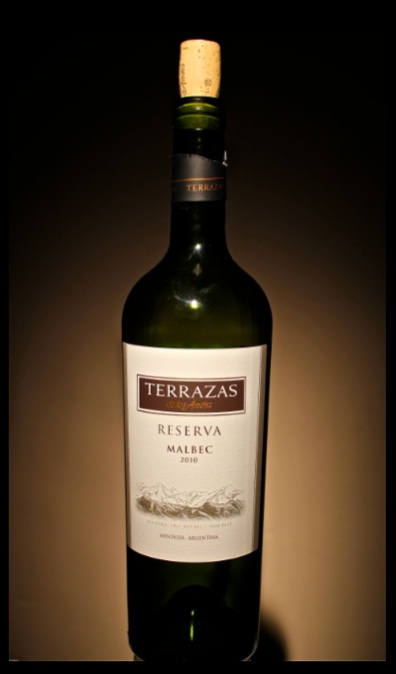 Another fine wine from the Mendoza region nestled in Argentina. 
       TERRAZAS  de  los  Andes    Reserva     Malbec 2010
Produced and bottled by Terrazas de los Andes, Argentina
Selected grapes of the Mendoza region terraces, found a little more than 1,000
meters above sea level,  make their way into this wine. The selectivity of this
wine is probably why it is imported by the Moet Hennessy company.
Personally, this wine is almost as good as my still favorite Malbec, Bodega de
ELENA. The Terrazas is kind of similar to the Elena, but I found it to be a touch
lighter in body and flavor when landing on the tongue. The Terrazas is flowery
and fruity. Perhaps the Terrazas could be imagined as a merlot version of the
Elena if it were imagined as a cabernet of the same vinter.
The Terrazas is a good wine, reasonably priced and will be gone before the
bottles of Mondavi that other people brought to the party.
For comments or contact with the Dude of Food, please visit me at-
              https://www.facebook.com/thedudeoffood
                              or on Yelp as Dude Food G.