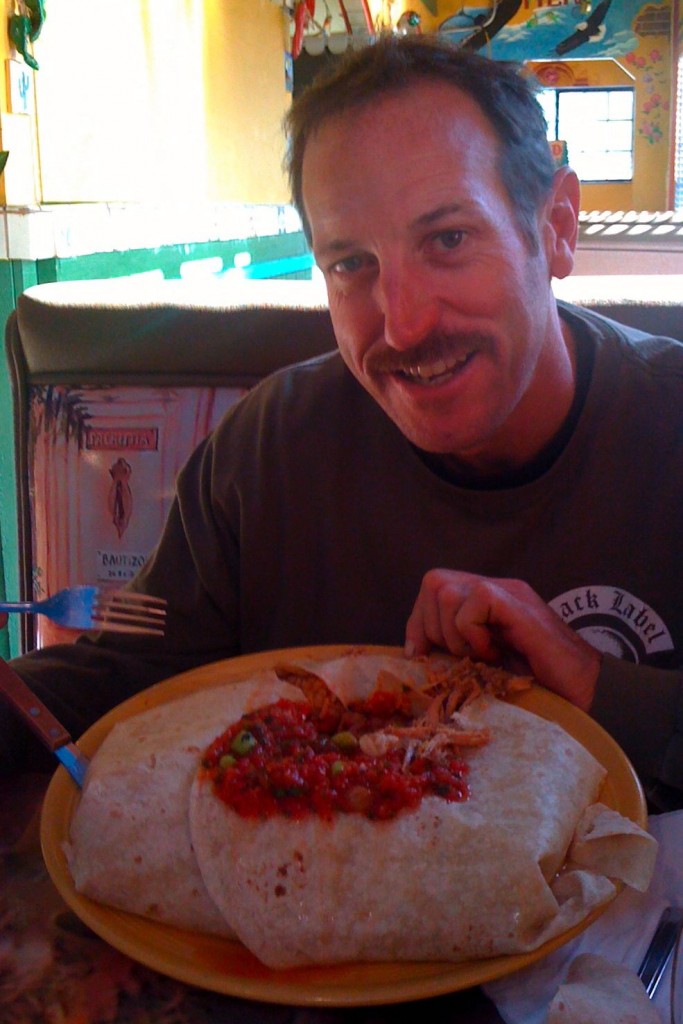 Big Bear Lake is the home of a mexican hacienda called the Sonora Cantina. Here is what the menu says about their Big Juan.
"Big Juan Burrito" $13.50
Not for the faint of heart. Probably the biggest burrito in the world … and if you can finish it in 45 minutes or less you become an instant celebrity and win a T-shirt proclaiming your victory over "Big Juan".
The "Big Juan" contains 4 meats, cheese, beans, lettuce, rice, sliced olives, green onions & tomatoes. Bon Appetite, Gringo!"
I finished mine as a snack later that night.